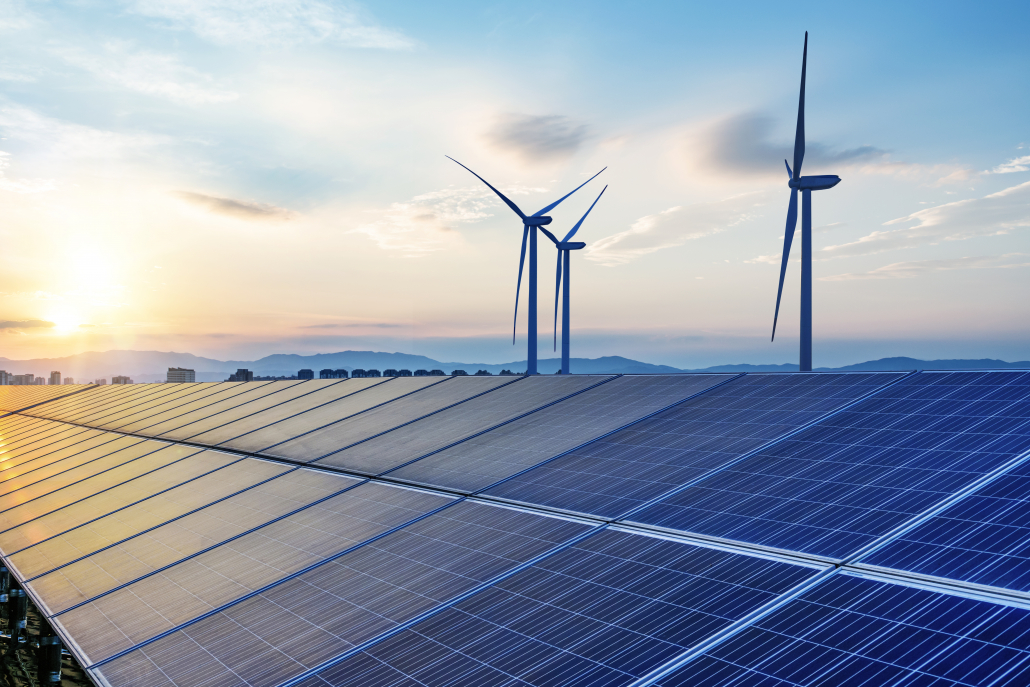 Policy: Germany's new government is aiming to accelerate the transition to renewable energy resources with a set of laws and regulations termed the "Easter Package" passed in early July.
The package incorporates measures necessary to increase installed wind and solar energy capacity, in particular.
Politics: In the past, local and regional political interests as well as powerful German wildlife defense lobbies have significantly slowed down the permitting process for wind especially, making needed growth in the renewable energy sector impossible.
In detail: The coalition of Social Democrats (SPD), Greens, and Liberals (FDP) developed the reform of planning law, construction law, environmental protection law, and the renewable energies law.
By 2023, 2% of the Germany's land mass must be designated onshore wind areas. Every state needs to designate areas on its own for wind energy.

In the windy north, proportionally more (2.2 % by 2032 in Lower Saxony) than in the Southern states (1.1 % by 2026 in Bavaria, and 1.8 % by 2032).

Targets will be enforced by revoking the state's distance regulations for renewable energy production, if the state fails to deliver. (Some German states wrote into law required distances between houses and wind turbines, which reduce the available area for wind energy so much that the country previously couldn't meet agreed targets.)

In order to increase solar energy, the Easter Package focuses on removing existing obstacles to rooftop solar panels. The legislation further strengthens the installation of solar energy destined for private usage by apartment blocks.

Also in the spotlight is hydrogen: New combined-heat-and-power plants have to ensure their adaptability from gas to hydrogen, i.e."hydrogen readiness." In addition, the law promotes new wind and solar energy plants , that can store energy via producing hydrogen; the energy can later be recovered from the hydrogen in the form of electricity.

Capacity targets by 2030: 115 GW installed capacity of onshore-wind energy (today: 56.13 GW), 30 GW installed capacity of offshore-wind energy (today: 7.8 GW) and 215 GW installed capacity of solar energy (today: 59 GW)

The final passed legislation was close to the original proposal, but with a few changes, e.g. it no longer included the 2035 target to achieve climate neutral electricity supply.
Market: The legislation will change the renewable energy landscape in Germany. Investors will find designated areas that enable shorter permitting procedures and an easier permission process for repowering existing wind energy plants. In solar energy, the exploitation of rooftops offers new usable space with a direct customer base (tenants).
The German wind industry has praised the government's commitment to shorten permitting procedures, but also demanded clearer rules on protected species and other environmental protection, to establish a more stable situation for investors.
Timeline: Several items enter into force over the coming weeks with the full package taking effect at the start of 2023.
Sign up for the full News Report HERE
https://sunandwindbelt.com/wp-content/uploads/2021/07/LOGO-WHITE_340-156-300x138.png
0
0
Sophia.Tischinger
https://sunandwindbelt.com/wp-content/uploads/2021/07/LOGO-WHITE_340-156-300x138.png
Sophia.Tischinger
2022-07-26 23:39:38
2022-07-26 23:39:39
GERMAN FEDERAL PARLIAMENT ADOPTS THE "EASTER PACKAGE"